Why Not
Have A Little OCD?
Offering Residential Remodeling & Renovation Services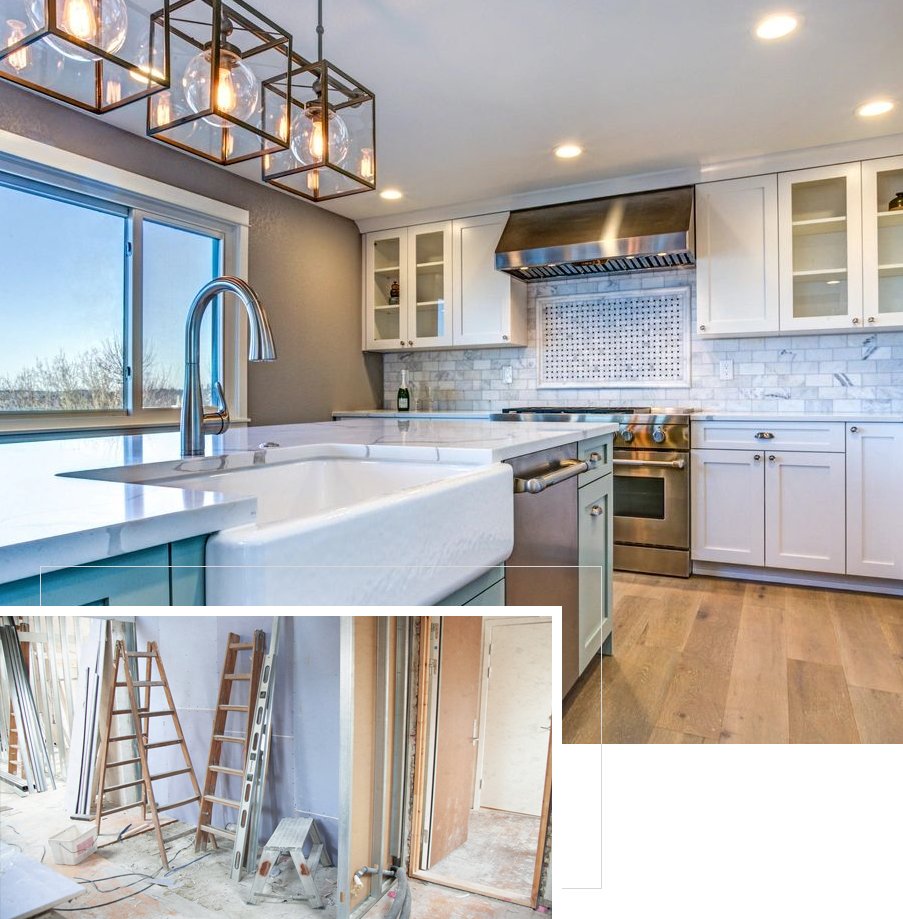 Bathroom Remodeling in Rockford, MI
OCD is a young company with the goal of being obsessed over quality. We are very particular about everything we do. Each of our partners, subcontractors, and employees aligns themselves with this same idea. Continuous learning, development, and understanding are necessary to keep up with today's advancements in the building. We strive to apply those advancements to every project we touch.
What you get from OCD is a dedication to performing each project with attention to detail and a consideration for client observations. This is your project, and we are its facilitators. Your home is your kingdom. OCD wants you to know that you can talk to us about your thoughts, design ideas, concerns, questions, opinions, and anything else you need to in your home. Our aim is simple, do great work, be picky, and deliver a fantastic finished product. These are things you can expect from OCD.
Our first step in our approach to renovations is to determine where YOU want to see things go. We can offer design help, coordination, or recommend a designer. The goal is simple. We want to see this project through your eyes. Technology has made this process much simpler for all of us and will continue to improve as the years go by. Use Google, Pinterest, or Houzz to find pictures of design ideas you like. Make a design board. Share these images with us. If you're feeling really bold, let us help you design the whole project! Our approach is always aimed at one thing alone, bringing your picture to life with an obsession for quality.
Choose OCD because you only want to do this project once, and you want it right the first time. Choose OCD because, much like in the worlds of insurance, jewelry, cars, vacations, or a slew of other things, you truly always get what you pay for. We are not saying there aren't good deals to be had, but we are saying, why wouldn't you want to have some OCD when renovating your sanctuary?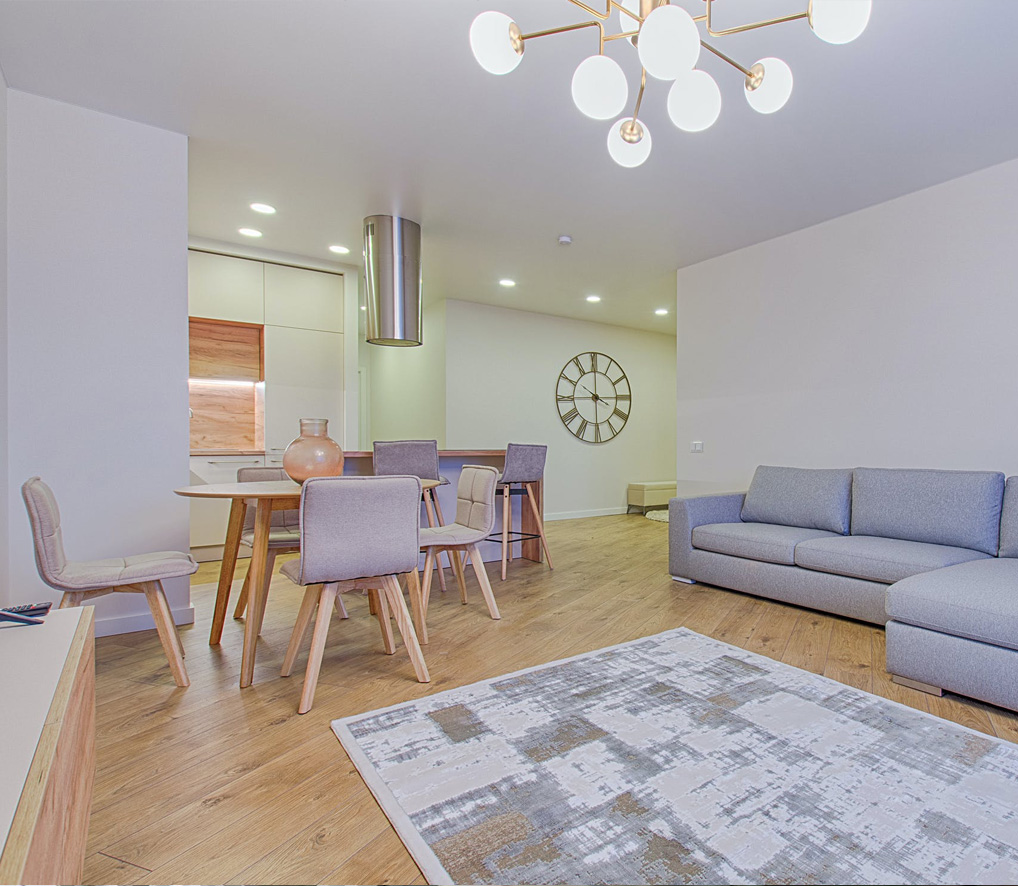 A house should feel like a home. If your house's current style is not to your liking, then you need a quality remodeler to achieve the look you want. OCD Building & Remodeling offers a wide variety of remodeling services, including bathroom remodeling, for Rockford, MI, and the surrounding areas. Get in touch with us today to start your remodeling journey.
Your home should reflect you. OCD Building & Remodeling is dedicated to providing the home remodeling services you deserve. Whether you want kitchen or bathroom remodeling services, you need a company that will listen to your input and combine that with their experience to ensure a quality finished project.
Please call us at (616) 890-0733 or fill out our online form to discuss your remodeling project. We will be happy to answer any questions or address any concerns you may have. We look forward to meeting and working with you so that you can enjoy a beautiful, personalized home.
We had Alex install our backsplash in our kitchen. He did a fantastic job. He was very professional and provided several helpful tips. We would definitely hire him again and strongly recommend him.
- Ron and Jane Henderson
My husband and I sought out a contractor to remove our master shower surround and create a luxurious shower experience. We found Alex Obiden from OCD Building and Remodeling. Alex brought his talent in design and quality craftsmanship and left us with a beautiful new shower.
- Patti Johnson
Alex does a fantastic job! Super personable and skilled. Would highly recommend!
- Dallas Borchardt
Our front walkway turned out great! We are incredibly impressed with the attention to detail and the creative process both Alex and Eddie went through to get us the perfect layout and a finished product that is better than we could have ever expected. The communication and professionalism were A+. We have worked with many contractors throughout our full home reno and would trust Alex and his deck team with any project - In fact we have already lined him up to completely replace our large back deck!
- Nikki Dykstra-Gillette
Alex laid the tile in our bathroom and did an amazing job!! I would recommend him to anyone!
- Sidney Duprey
Had Obiden here yesterday to correct my steps to deck out back. Not only did he correct and make them safe, He explained how and why they were falling apart. He wasn't here for more than a couple of hours. And his price was fair. I had a carpenter here before him that was too busy building homes. That told me it would take him a day and two other guys to fix my steps. I think some folks just want your money. I'm truly
grateful that I was told about Mr. Obiden, and he came and did a great job without me having to watch every move he made!
- Bonnie Stearns Hawley Moffett
Alex was great! He was more than reasonably priced and went above and beyond everything we asked of him. He placed our tiles perfectly and installed our vanity perfectly. His knowledge in home improvement is extremely impressive and has helped us find plenty of projects we can work on together in the future! The brick fireplace tv mount is my favorite. It's an amazing centerpiece to our living room. Alex was meticulous in each project he did for us. You can tell that he has an eye and passion for what he does! My wife and I HIGHLY recommend Alex for ANY home improvement projects you need to be completed.
Thank you for the amazing work, Alex!!
- Eric Duprey
Alex did a great job on our awful shower and bathroom! It's beautiful! Great workmanship and pride in his craft. Alex works to please his customers and goes above and beyond!! Very fair charges and quality work! Thank you dear friend!
- Lorraine Evans Medici
Alex remodeled my entire first floor, including the kitchen. From the beginning, he was helpful, cost-conscious, and consultative. He guided me through choosing paint, flooring, tile, countertops, and many other small details I probably wouldn't have thought of. He worked efficiently every day, hired quality and trustworthy folks to do the work he couldn't, and finished ahead of schedule. Alex is passionate, enthusiastic with a keen eye for detail. I've already hired him for another project.
- Rose Kurylowicz
Alex is a rare find. He has an eye for design, a passion for quality, and a heart that defines integrity. I don't see Alex as someone who just wants to swap some hours for a paycheck. He wants to make a difference in how he approaches each job and the respect he gives his clients. He sees his work as the signature of his reputation. He said he would do his best, and he absolutely did and he sets his bar high.
If you need anything that requires hammers & nails... feel very confident in contacting him. He's an honest and hard worker. He will ALWAYS get my first call. Thank you Alex... you've left a great thumbprint on our home and us as well. Now let's get started on that barn renovation!!!!
- John & Marcia Evans - Bethesda Farm